PHILIP THOMAS (H 95-00) COMPLETES 1218KM CYCLE CHALLENGE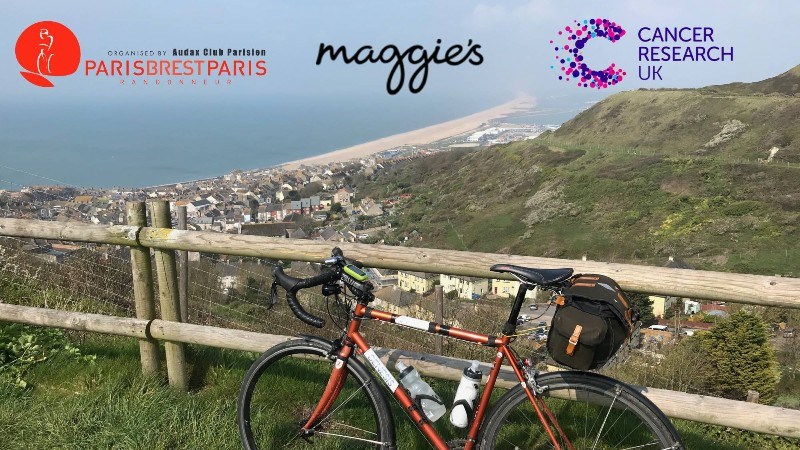 The OS Club extends a heartfelt congratulations to Philip Thomas (H 95-00) who completed the gruelling Paris-Brest-Paris (PBP) Cycle Challenge on the 18th-22nd August this year, in aid of cancer research. Philip completed the race in a time of 79:32:49 or an average time of 15.27km/hr over the five punishing days.
Philip tackled the 1218 km (761 mile) marathon event in memory of a former school friend, Sam Barker (E 95-00), who tragically died of cancer last year, leaving a wife and two young children.
"I wanted to do something I could dedicate to Sam's memory and look back on with pride. Something of which he would be proud. Losing a friend like this certainly focuses the mind to get out and do things, to have different experiences and to make the most of the opportunities you have," he says. Through sponsorship he is currently 95% of the way in achieving his goal of raising a minimum of £3018 to be shared between Cancer Research UK and Maggie's Centre, Cambridge. The latter is a Cancer Charity that gave incredible support to Sam and his family throughout his illness and continues to provide support for his wife and children after his death. Click here if you are able to help him achieve his target and support his chosen charities.
The Paris-Brest-Paris Cycle Challenge started in 1891 as a 1200km race. Originally exclusively for professional cyclists, the first 'winner,' Charles Terront, went on subsequently to win the Tour de France. He rode for the Michelin company on experimental pneumatic tyres and, despite taking an hour to repair a puncture, comfortably beat other riders on solid tyres.
Nowadays it is no longer a race but a 'randonneur challenge', and there are over 6,000 international participants. There is an emphasis on self-sufficiency. Riders buy supplies anywhere along the course and do their own repairs. Support by motorised vehicles is prohibited, except at checkpoints. There is an 84-hour limit for Philip, and the clock will run continuously. Many riders sleep as little as possible, sometimes catching a few minutes beside the road before continuing.
Even getting to the start line is a challenge. Before being accepted, participants must do a 300km (186 mi) pre-registration ride and then complete a series of 'randonneuring' events (200km, 300km, 400km and 600km) within the same calendar year as PBP. These are organised all over the world – Philip successfully completed his programme in Yorkshire, Wales, Somerset and Wiltshire. For good measure he also took part in the legendary Paris-Roubaix challenge as a little 'light relief'!
Where once PBP was contested by a few professionals as a demonstration of the bicycle's potential, today the focus is on the ordinary rider, although PBP continues to attract competitive cyclists as well. Despite insistence that it isn't a race, PBP offers trophies and prestige to the first finishers. For Philip, the aim was to complete this gruelling challenge within the 84-hour time limit and gain sufficient sponsorship to achieve his target and support his chosen charities.
The significance of Philip's minimum target of £3018 is that it equals the total number of kilometres that he rode in the challenge itself together with all the qualifying events. Congratulations, Philip, on an incredible achievement.
For more information, contact Philip at [email protected] or 07811 923464.